The finest compliment I can ever receive is a referral from my clients and friends, Thank You!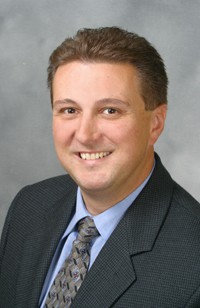 "Live life as though each day is your last, but manage your wealth as though you will live forever" -Shayne D. Kuebler
Today's investment climate offers unprecedented opportunities. At Great Northern Wealth Management & Insurance our mission is to help clients take advantage of those opportunities by providing them with three key tools:
1. A clear understanding of their financial goals
2. A well-defined roadmap for achieving those goals
3. Ongoing advice to help adjust their roadmap when their needs change

We are here to serve you in all aspects of financial management, from investment and retirement planning to risk management and estate conservation. We specialize in helping our clients develop a comprehensive, cohesive financial plan that fits their unique needs and enables them to meet both short-term and long-term objectives.

On this site, you'll find valuable information for evaluating your current position and progress toward financial goals. We offer educational articles that outline financial concepts and highlight products designed to fill the gaps in your financial plan. You'll also find calculators that will help you assess your current and future needs.
*Please remember to visit our Website often, as our content is constantly being updated to make sure you are receiving the most up to date and accurate information.

Our firm provides advice in the following areas:
* Financial Plans for Accumulation of Wealth
* Financial Plans for Retirement Income Planning
* Mutual Funds, ETF's, UIT's and Stock
* Insurance; Term Life, Universal, Whole Life, LTC, Home and Auto
* IRA Accounts and 401k Rollover
* Annuities including Fixed, Fixed Indexed & Variable
* Wealth Preservation and Asset Transfer to your heirs
* Educational/College Savings Planning
We are licensed to do business in the following states:
Alaska, Arizona, California, Idaho, Minnesota, Montana, Nevada, New York, Oregon, South Dakota, Utah and Washington.